Growing up in the Napa Valley, Petaluma was always a rival town for junior high sports or a pit stop during family excursions to the Sonoma Coast and beyond. As I've grown to a small business owner, this gem of a city in Sonoma County has become one of my favorite areas to work in. Petaluma, with it's classic brick architecture, lively downtown, and Victorian homes has always offered the right amount of charm, class, and character. I'm thankful for the opportunity to develop a thriving market for my Real Estate Photography business in Petaluma California.
Top 5 Things I've grown to love about Petaluma while shooting Real Estate Photography across the city:
The People
First and foremost, the people. Petaluma is filled with a great community of people who genuinely care about their city and improving the community as a whole. Many of the real estate professionals I work with (including the Coldwell Banker Petaluma office) also serve on various community boards and councils, or even work part-time as ambassadors to the city for tourists and visitors, like my good friend and client, Martha O'Hayer (one of my favorite agents to collaborate with). My dear friend Brandon Carneiro (pictured to the right) is a business owner of Somm Select and resident of Petaluma, where he and his wife are raising their two beautiful children. Brandon is a native to the Napa Valley but he willingly chose to reside and raise his family in Petaluma as he fell in love with the city while attending college in Sonoma.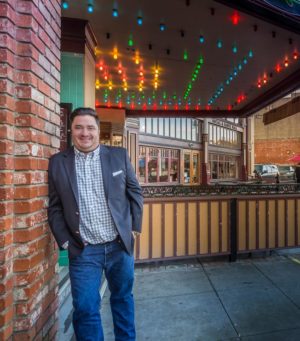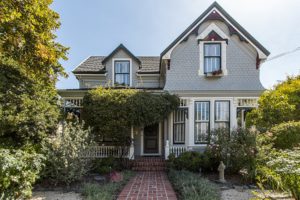 2. The Properties
Petaluma is a growing city but it remains true to the unique roots of character and charm that make this city so beautiful. Rich with bridges, vistas, and parks; the quality of properties is equally as eye-catching. Many of the homes I photograph in Petaluma have expansive yards, vibrant (but tasteful) colors, unique architecture, and great style. The value for properties of larger size seems unparalleled, as your money goes a long way when purchasing property in Petaluma (big houses are affordable here!). While the downtown area has many Victorian and classic style homes, just a few blocks away, potential buyers looking for something newer, can browse neighborhoods near Catenacci Court, Mission Drive, or Southbridge; where you can find younger developments with a more contemporary feel.
3. Location
Simply put, there is not a more central or convenient location for commuters, weekend road warriors, or those of us who like to explore Northern California. Petaluma is conveniently located about 35 miles from San Francisco, 30 minutes from the Sonoma Coast and breathtaking beaches, a short drive to dozens of world class wineries, and about a half an hour from the neighboring Napa Valley. Highway 101 is a main artery of the city which enables citizens and visitors of Petaluma to reach the beautiful Redwoods and camping areas of greater Northern California, or south towards Half Moon Bay, Santa Cruz, and even the Central Coast of Monterey, Carmel, and beyond.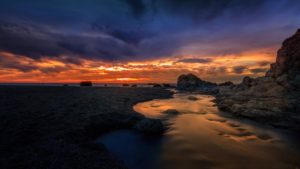 4. World Famous Brewery – Lagunitas
The locals of Petaluma have watched this small micro brewery blossom in to a worldwide powerhouse. But the quality and value of the local brewery remain the same. High quality and small batch brews, often times only available at the brewery, are some of the best beers I've ever tasted. A huge courtyard, always packed with a vibrant scene, offers live music seemingly at all times. Plenty of parking, and delicious eats to accompany their brews are two highlights of the brewery. Easily accessible, Lagunitas Brewery is a great destination for visitors and locals alike.
5. Quality
Whether it's collaborating with hardworking and honest real estate professionals, enjoying amazing wines at Keller Estate Winery, or visiting the awesome restaurants, one constant remains true about Petaluma: Quality. Likewise can be said for the stunning vistas (just drive out towards Bodega Ave or Lakeville Hwy), picturesque city-scape with the classic buildings and bridges, or simply strolling through the local businesses of downtown. A vibrant scene, great people, supportive community, and plenty to arose the taste-buds; Petaluma is a great city all about quality, and I'm thankful to have a growing market in this wonderful network. Check out my "Love Where You Live" video that my colleagues and I produced of Petaluma. I shot all of the video and my team over at Spotlight Home Tours handled the post production and editing. Enjoy!
If you're interested in Photography, Video, or Aerial Photo/Video services in the Petaluma area, call me directly at (707) 363 – 2489. I'm a licensed FAA Drone Pilot with years of photography & video experience. I frequently work in Petaluma and greater Sonoma County. I shoot Real Estate, Wineries, Communities, Lifestyle, Landscapes, and more!

You can also email me at: [email protected]