When I first launched in to the drone industry back in 2011, I recall hearing rumblings about DJI and how they were going to be the "Apple" of the drone industry. At the time, we were tinkering with custom built gimbals on the belly of RC Helicopters and Fixed Wing type drones.
In 2013 we started to see YouTube videos of Colin Guinn showcasing the ease of use for the new DJI Phantom. The videos were eerily similar to the old school "Sham Wow!" infomercials hosted by uber-creepy Vince Shlomi or better known as "Vince Offer" (the dude that sued just about everyone in the 1990's and 2000's, used the money to launch gimmicks on TV, and then was in the media for biting tongues with a hooker).
Anyways, back to drones. After the Phantom was launched, it was clear that the market would never be the same, and the first wave of RTF (ready to fly) drones had made their impression. They were not without fault however. Many Phantoms were reportedly cursed with "fly aways" – often software related. Heavy winds still took a major toll on the Phantom and video footage provided by the on device camera was incredibly shaky at best.
By 2014 many of the kinks for DJI had been worked out, including Colin Guinn who has been removed from DJI and partnered with 3D robotics, a major competitor to DJI.  The Phantom was flying more fluidly than ever with the release of the Phantom 2, an extra smooth gimbal had been introduced as an addition to the device, and the true RTF drone was in the sky.
In the past 18 months, more notably the past 2.5 months, we've seen the DJI Phantom 3 and the Inspire 1 hit the market; two drones that are nearing perfection for basic aerial photography and video.
Frank Wang details the early days DJI, his relationship and split with Colin Guinn, and his aspirations for DJI's future in this article with Forbes.
To see some of the great work we've accomplished using DJI equipment at Aerial Photo Media: click here.
Here is the full URL: http://www.forbes.com/sites/ryanmac/2015/05/06/dji-drones-frank-wang-china-billionaire/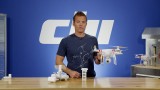 DJI was way to "Sham Wow" in the early stages with this guy.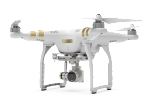 The newly released DJI Phantom 3 which is capable of shooting in 4k video at 30 fps.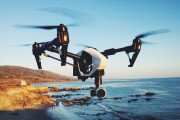 The top drone currently from the DJI vertical: the DJI Inspire 1.